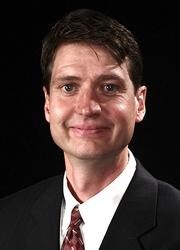 Executive Strategist – Joseph Smith Foundation
James F. Stoddard III is a film producer, author, entrepreneur, and father of 10 children. James is the executive strategist for the Joseph Smith Foundation. He is a direct descendant of Asael and Mary Duty Smith, the Prophet Joseph Smith's grandparents, and other Latter-day Saint Church history figures. James is the co-author of Faith Crisis, Volume 1: We Were NOT Betrayed!, Seer Stone v. Urim & Thummim: Book of Mormon Translation on Trial, Faith Crisis, Volume 2: New Mormon History Exiled from Church Headquarters, and the producer or executive producer of eight documentary films:
James has worked in private, public, religious, corporate and home education as well as engineering, videography, property development, and natural health. He has started and helps operate several family businesses and enjoys working with his kids. James spends any free moments working on Highland Cathedral Estate, a planned family retreat and learning facility with perennial gardens and walking trails specializing in experimental farming techniques and four-season food production. James has worked as a release time Seminary teacher and as an instructor at the Provo Missionary Training Center (MTC). His research supports the writings and teachings of ancient and latter-day prophets.
Articles
Co-Authored Articles