Remaining True to the Restoration
Joseph Smith Foundation is an organization focused on supporting and contributing to projects founded in the words of Jesus Christ. Our motto is "Vision in Light of the Restoration." Joseph Smith taught truth that confirms the truths taught in the Bible. He taught that a restoration of the doctrine and Church established and led by Jesus Christ was necessary in the latter days as it was in the former ages of the earth. Revelation was the rock foundation upon which to build.
Joseph Smith Foundation team and staff are active members of the Church of Jesus Christ of Latter-day Saints although the foundation is not sponsored by the Church. The Joseph Smith Foundation also welcomes volunteer contributions from members of many religious and cultural backgrounds.
The resources available on Joseph Smith Foundation sites are based upon and to our best knowledge in harmony with the scriptures and the writings of latter-day prophets. If you know of any doctrinal or otherwise issues please let us know. We welcome your input. Please contact us.
---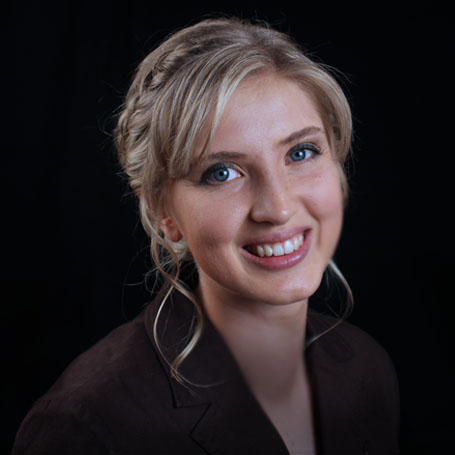 L. Hannah Stoddard – Director of the Joseph Smith Foundation
---
Joseph Smith Foundation Team & Contributors
James F. Stoddard III – Executive Strategist, 1970-2021
Julie A. Smith – Education Director
Leah M. Stoddard – Lead Animator, Research & Design, Software Development
Kimberly W. Smith – Research Director
Isaiah M. Stoddard – Animator, Design, Software & Web Development
Natalie Smith – Order Fulfillment
Russell H. Barlow – Author, Editor
Heidi S. Barlow – Education & Curriculum
Margaret Stoddard – Author, Editor
Threesa L. Cummings – Research
Jefferson H. Stoddard – Research
Scott N. Bradley – Author, Advisor
Camille Cornaby – Artist