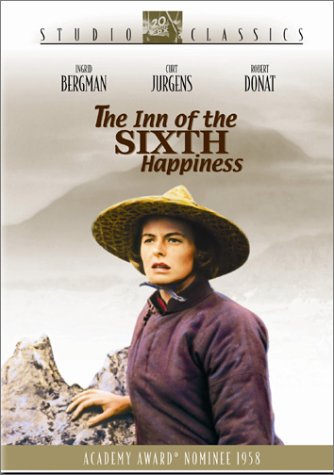 Associated Locations:
Edmonton, London – Birthplace
Associated Dates:
24 February 1902 – Born
1938 – Gladys Aylward brings children across the mountains
The true story of an English parlor maid (Ingrid Bergman) who journeys to China and opens an inn for tired, hungry mule drivers crossing desolate mountain trails. Gradually overcoming the natives' hostility, she converts a powerful Mandarin to Christianity. But her greatest feat is achieved when she leads 100 homeless children to safety across enemy-held terrain.
Adapted from the novel "The Small Woman" about the true-life story of Gladys Aylward, this powerfully poignant film is inspiring entertainment from beginning to end.