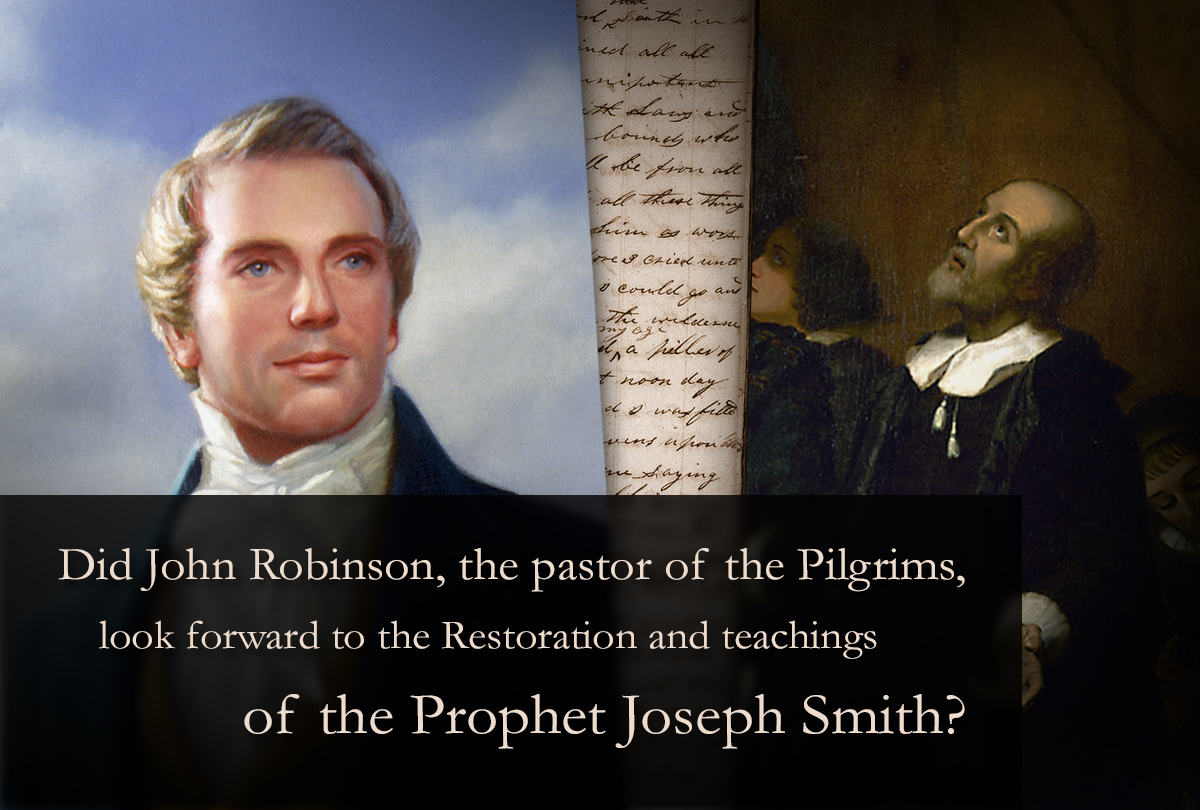 ---
As my husband and I are both converts to the Church of Jesus Christ of Latter-day Saints, we didn't have great hope of finding pioneer heritage as we started into our family history work. One evening a few years ago, we were amazed at the incredible treasure we came across– not only for ourselves and immediate relatives, but for all Christian and LDS faithful members alike.
While my husband was searching my father's ancestry, he came across names that had already been researched heavily by others. He quickly called me to the kitchen table where he had been working and asked me to log onto another computer to look up the stories behind some of these names, as it seemed to him they were well-known. We worked for many hours, as my husband found names to fill in our family history chart while I sat close by, researching the histories of the men and women he found.
We were researching my New England ancestors from the early 1600's when a name popped up that had received much attention from other researchers. My husband asked me to look it up. The name was John Robinson (1576-1625). He was my eighth great-grandfather on my father's line.
Immediately I realized why this ancestor had been so popular. Reverend John Robinson was the pastor of the Pilgrims, or Separatists as they called themselves. Robinson gave many sermons during the Pilgrims' long struggle to find religious freedom in England and then in Holland before they sailed to the New World. He was most known for his farewell address to the Pilgrims, memorialized by the famous painting, Embarkation of the Pilgrims, by Robert E. Weir. The painting, one of the eight large paintings commissioned for the Capitol Rotunda in Washington D.C. and featured on the back of the $10,000 bill, depicts pastor William Brewster holding the Holy Bible and Reverend John Robinson, with outstretched hands, leading Governor John Carver, William Bradford, Miles Standish and their families in prayer as they depart Holland aboard the Speedwell on July 22, 1620. Later, these freedom-seeking Pilgrims would board the Mayflower in England, bound for Plymouth.
Fascinated with the original words of my ancestor, I spent the rest of the evening reading the beautiful and inspired dialogue from John Robinson's many written sermons and letters. I was emotionally moved to read how distraught Robinson felt because he would not be able to travel to the New World with his congregation at that time. Instead, he unselfishly chose to stay in Leiden with the majority of his congregation until more were able to join the early Pilgrims in the New World. Robinson had hoped to emigrate, but he died from illness six years later.
Edward Winslow, the third signer of the Mayflower Compact, recorded Rev. Robinson's farewell sermon to his departing congregation before they boarded the Speedwell to make the treacherous journey. Considering how important that moment was to Americans who still commemorate Pilgrim courage, I was excited to read his last words spoken to his congregation before their departure. I was astonished to discover the spiritual treasure I read in those words that night.
In the spirit of revelation meant for an enlightened, God-fearing people willing and ready to embark for religious freedom in a new land, Reverend Robinson uttered stunning, prophetic, virtually unknown words which should be extremely important to all Christians. They are especially eye-opening to Latter-day Saints, who believe that America was saved to be a providential land of freedom where the Restored Gospel could be brought forth in it's fullness.
These are Robinson's prophetic words:
"Brethren, we are now quickly to part from one another, and whether I may ever live to see your face on earth any more, the God of Heaven only knows: but whether the Lord hath appointed that or not, I charge you before God and His blessed angels, that you follow me no farther than you have seen me follow the Lord Jesus Christ. If God reveal anything to you, by any other instrument of His, be as ready to receive it, as ever you were to receive truth, by my ministry; for I am fully persuaded, I am very confident that the Lord has more truth yet to break forth out of His holy word. For my part, I cannot sufficiently bewail the condition of the reformed churches, who are come to a period in religion, and will go at present no further than the instruments of their reformation. The Lutherans cannot be drawn to go beyond what Luther saw; whatever part of his will or good God has revealed to Calvin, they will rather die than embrace it, and the Calvinists, you see, stick fast, where they were left by that great man of God, who yet saw not all things. This is a misery much to be lamented; for though they were burning and shining lights in their times, yet they penetrated not into the whole counsel of God; but were they now living, would be as willing to embrace further light as that which they at first received. I beseech you to remember it as an article in your church Covenant. "That you be ready to receive whatever truth shall be made known to you from the written word of God." But I must herewith exhort you to take heed what you receive as truth. Examine it, consider it, and compare it with other scriptures of truth, before you receive it; for it is not possible that the Christian world should come so lately out of thick anti-Christian darkness, and that perfection of knowledge should break forth at once."1 2
My mind could hardly take in what my eyes were reading. I had never known that the Pilgrims were searching not only for religious freedom to practice their current beliefs, but had been given explicit direction from their own beloved Pastor, John Robinson, to look for and receive new spiritual revelation once they arrived in the New World.
Reverend Robinson reminded them that it was part of their covenant, made with God, to look for and receive new enlightenment. Robinson told his congregation to look for truth even if it came from a different minister, as long as it compared with other revealed scriptures. This counsel proved to be prophetic when exactly 200 years later, Joseph Smith's First Vision occurred in this new land and shortly after, the Restored Gospel in its fullness was returned to the earth. Who would have known that by following the counsel to do our family history and acting on inspiration to learn more, we would find a link from the Pilgrims to the Restored Gospel of Jesus Christ?
Because my husband and I took the time to research our ancestors and to get to know them on a personal level, Heavenly Father blessed us by placing this great spiritual and historical treasure in our path. We never would have found this important connection had we not worked together in researching not only the names, but the personal lives and writings of our ancestors. We have continued to search for and find hidden treasures in our ancestry and look forward to many more years working side by side, discovering our family heritage.
---
John Robinson's Farewell Counsel, https://www.josephsmithfoundation.org/doc/john-robinsons-farewell-counsel/