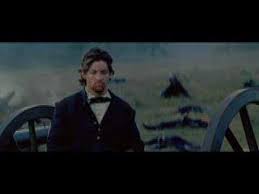 A film documenting the faith of Thomas "Stonewall" Jackson, one of the most decorated soldiers/generals of the American Civil War.
Thomas Jonathan "Stonewall" Jackson
Born
January 21, 1824 Clarksburg, Virginia (now West Virginia)
Died
May 10, 1863 (aged 39) Guinea Station, Virginia
Spouse
Elinor "Ellie" Junkin Mary Anna Morrison
Children
Mary Graham Julia Laura
Father
Thomas Jonathan Jackson
Mother
Julia Beckwith
Associated Locations:
Clarksburg, Virginia (now West Virginia)
Associated Dates:
"Stonewall" Jackson is one of the eminent spirits who appeared to President Wilford Woodruff in the St. George Temple on August 21, 1877. This interesting story is detailed in the 
Eminent Spirits Appear to Wilford Woodruff
 wiki. It has been said the while Jackson was eminent for many things, he was preeminent for his trust in God. He lived to fulfill all that God had given him to do. He has left us a life of faith that strengthens our own.
Abraham Lincoln is one of the eminent spirits who appeared to President Wilford Woodruff in the St. George Temple (Latter-day Saint, LDS) on August 21, 1877. This interesting story is detailed in the Eminent Spirits Appear to Wilford Woodruff wiki. Presidents of the Church on Abraham Lincoln President Heber J. Grant "Every Latter-day Saint believes that Abraham Lincoln was raised up and…