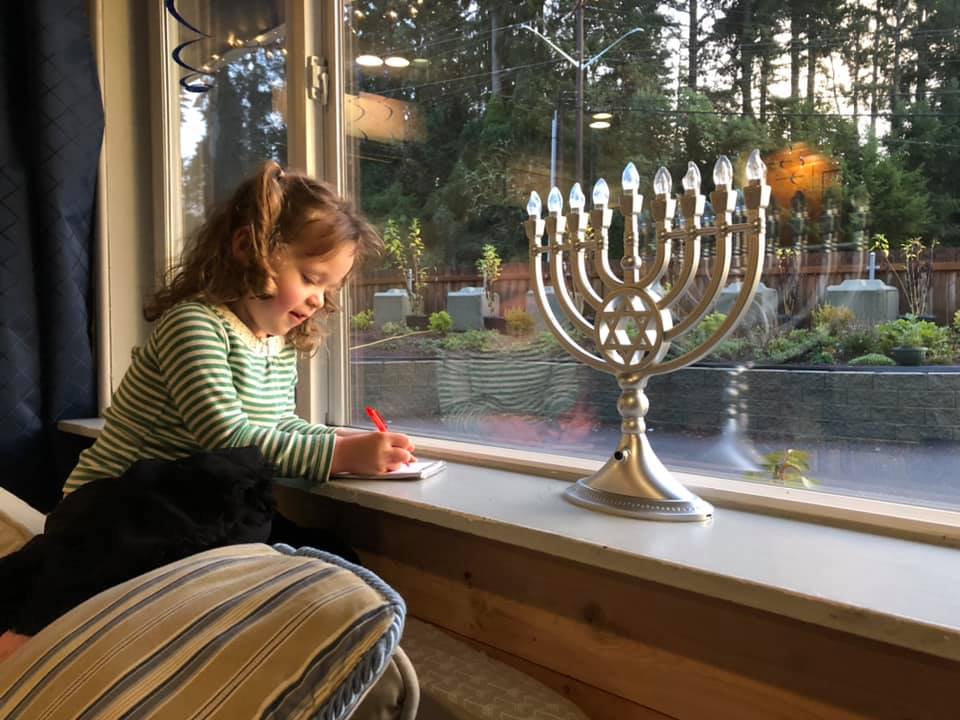 Two thousand years ago, a small group of God-fearing Jews known as the Maccabees proved that might does not always make right—that the God of Israel is a God of Miracles.
Hanukkah—known to the world as the Festival of Lights, or in scripture as the Feast of Dedication—celebrates God's victorious defeat over the Greek invasion. The Holy Temple had been defiled, and to show utter contempt for Judaism, a pig had been sacrificed on the temple altar to the Greek god, Zeus. Israel was forbidden from keeping the Sabbath day holy, they could not circumcise their scripture and the books of the law were burnt with fire. If anyone was found possessing scripture, they were put to death. Anyone who dared to raise their families according to the law of God, anyone who dared to keep the Sabbath, and anyone who dared to resist were killed. However, against all odds, a father and his sons organized a resistance effort among the remnant survivors, and against all odds, they miraculously defeated the Greek army.
The temple was cleansed and dedicated once more to the worship of the true and living God. They celebrated by lighting the menorah to fill the room with light, and reading psalms of praise as they rededicated their personal lives.
Today, some Latter-day Saints celebrate Hanukkah because it is connected not only to the birth of Jesus Christ but also to the birth of the Prophet Joseph Smith. It is a time of celebration, commemorating miracles, and a time to remember that the Lord will deliver those who put their trust in Him.
Please take the time to read 1 Maccabees 1-4 and 2 Maccabees 5-10 to learn the incredible story of Judah Maccabee and his family.
A few members of Raising the Bar have shared ideas for how their families have filled their homes with LIGHT during this season!
Hannah Stoddard shared an overview of how Hanukkah is connected to Joseph Smith, and how their family celebrates:
"Hanukkah starts at night in complete darkness. All the lights are turned off and we then light our 'servant candle.' The servant candle is set apart from the other candles, and its 'mission' is to bring light to the other eight candles. During Hanukkah, the servant lights an additional candle each day until the eighth day when full light returns! Joseph Smith was born during this season of the year as the servant of Jesus Christ to bring back light to a darkened world! If you read Joseph Smith's patriarchal blessings, I believe you will recognize that he is the Latter-day "servant" foretold through Isaiah, Ezekiel, 3rd Nephi, etc.

Some have suggested that Joseph Smith was born the day after the Winter Solstice, the shortest and darkest day of the year. When his birth date dawned, it marked the beginning of brighter days! A day of new beginnings!"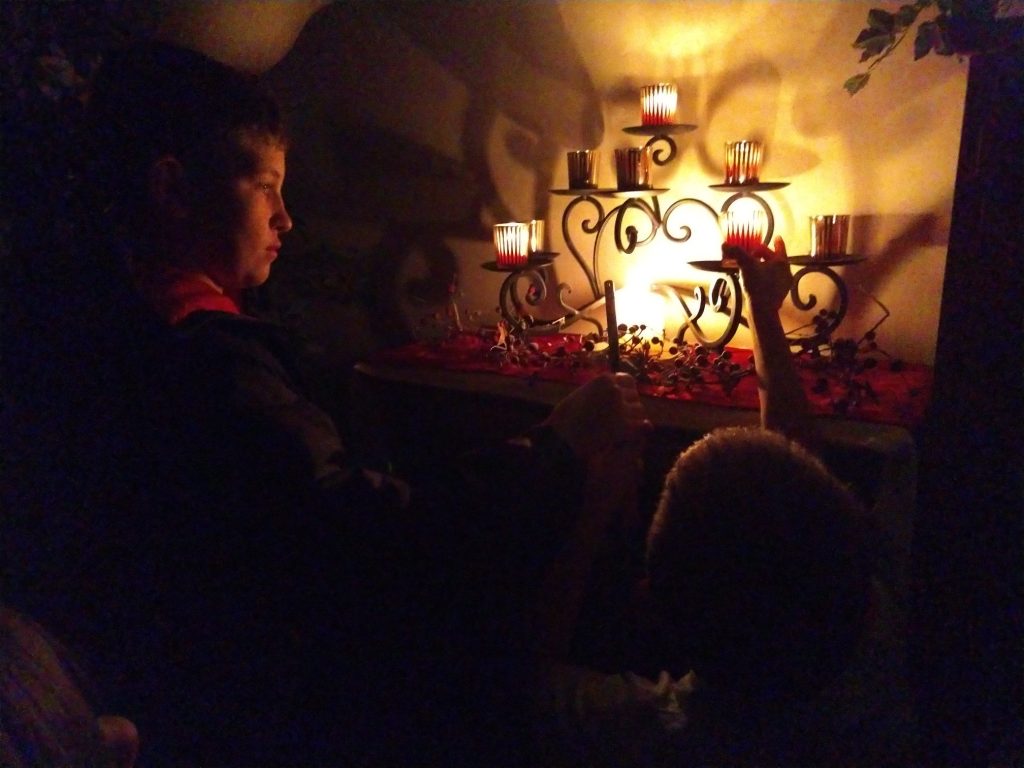 During Hanukkah, families will light up their homes representing the light that was restored during the darkest times
Emily Dayley of Idaho Falls, Idaho shared how she decorates for Hanukkah:
"While the candles are burning, we read a scripture referencing 'light.' I have the scriptures hung on branches I spray painted with silver paint and stuck them in a jar with LED lights. We light up our home with lots of twinkling lights!"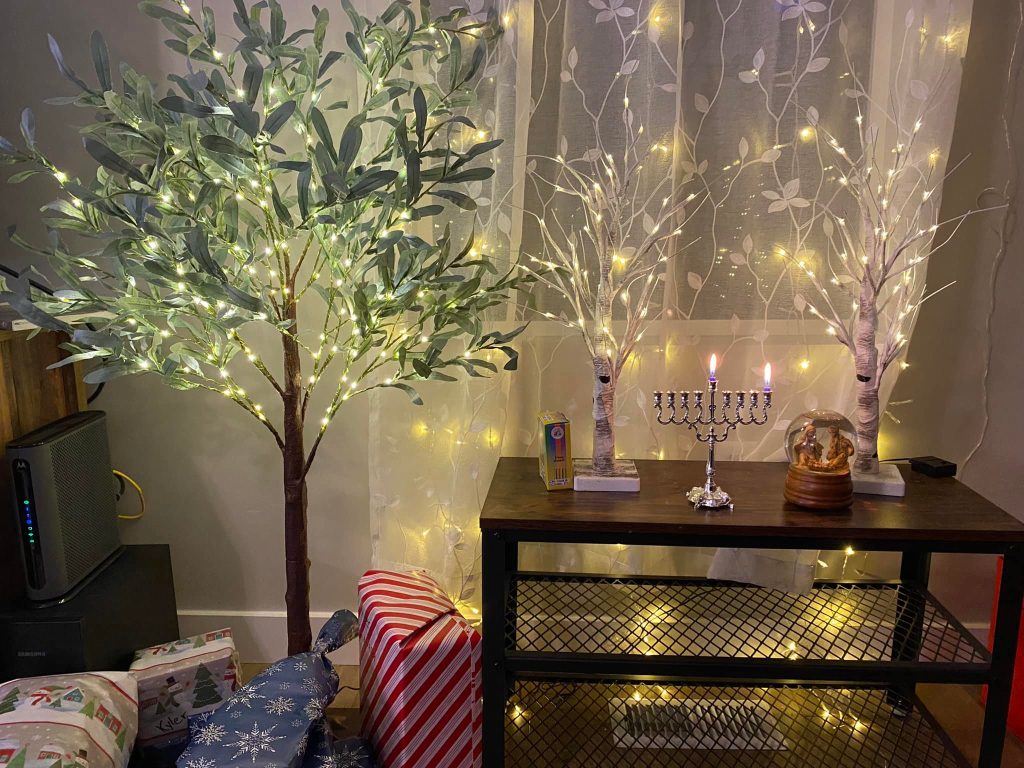 April Harker from Tooele, Utah decorated her home with an olive tree that was lit up:
"The night before Hanukkah, we set up the tree and read about the allegory of the olive tree. We discussed ways we can personally bear good fruit (the white light represents good fruit) and share our light with others to help produce more good fruit in the vineyard. My husband talked a bit about rededicating our hearts and souls to God."
Russ and Heidi Barlow from Nevada shared how they celebrated Hanukkah
"We reviewed what our Covenant walk might appear like when someone looked into our home. Then we looked inside to see what we might purge as we rededicate ourselves to God. We talked about what that meant while eating latke and pickled onions for dinner, and then closing our evening with our own family sacrament service, which is a weekly rededication ordinance very similar in purpose to Hanukkah.

We also studied the Seal of Melchizedek as a type-symbol of the Hanukkah celebration. Notice that the two squares present 8 corners, brought together by one eternal round in the center. This is the same symbolism of renewal expressed with the hanukiah.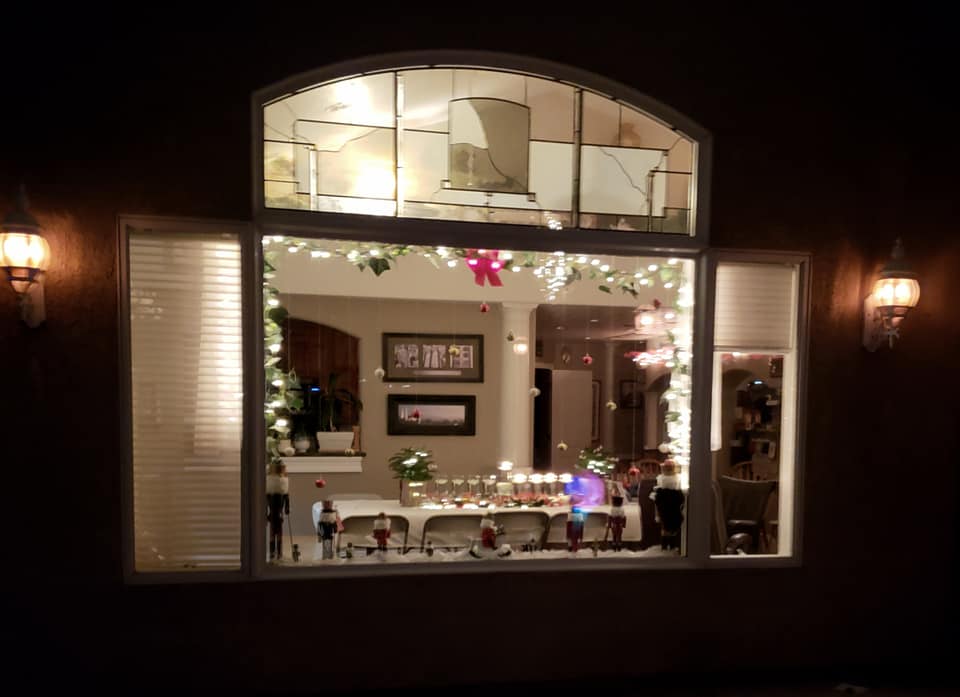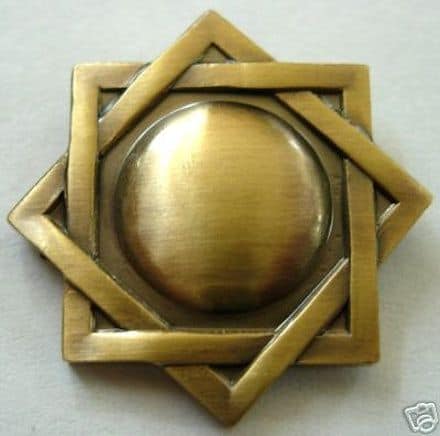 Mike and Rebecca Mitchell from Ogden, Utah shared insight on light:
"Light doesn't diminish when you share it, it grows! What an awesome symbol God uses to teach us. He is the light, and as we dedicate ourselves, we can have His light within us."
Alexis Dollar of Salem, Utah shares her love of the symbols behind this festival:
"I always wanted Christmas to feel more rich in holy symbolism and meaning. I wanted it to teach me something and help me grow. There are so many different programs out there to try to give Christmas that rich symbolism, but it is all man made and with symbols that don't actually mean anything to God. But with Hanukkah, I learned so much through the symbols of the menorah, the olive tree, the oil, the shammash, the light, even the dreidel. I just really loved it!"
Hannah Stoddard shares more of their own family's traditions, specifically how they celebrated in 2018: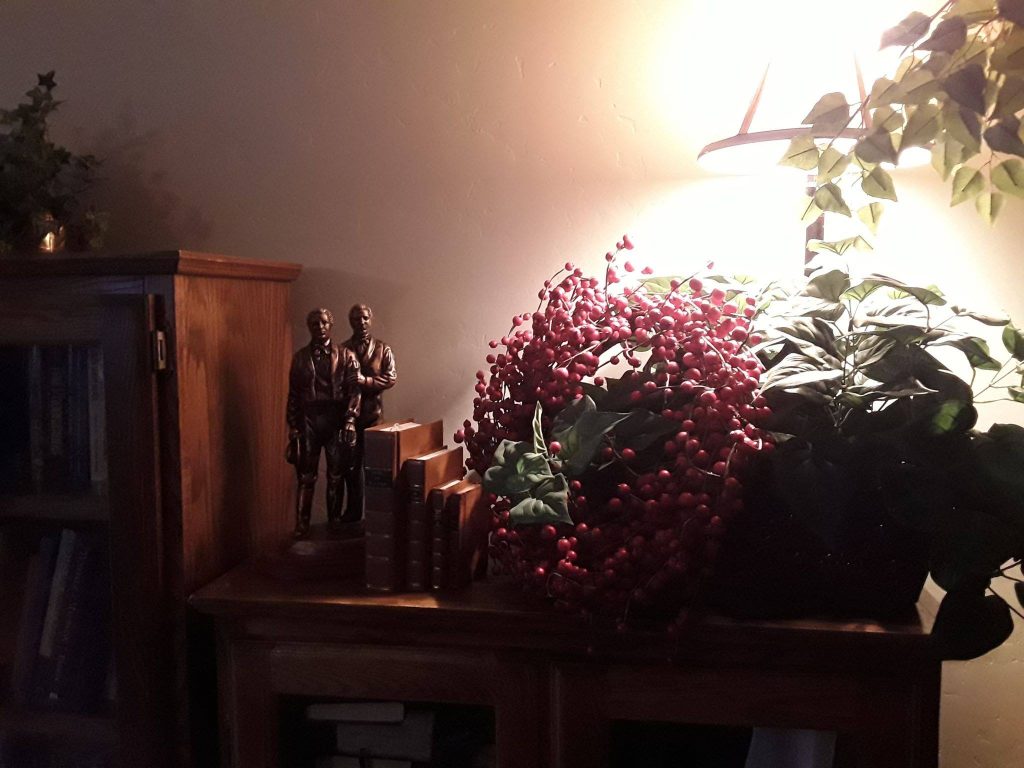 Since our family has Jewish ancestry and because we came to realize, several years ago, that "Hanukkah" is connected to the birth and prophetic mission of the Prophet Joseph Smith, we celebrate our own version of this day each year and the kids LOVE it!

Each night, as we lit a new candle, we sang hymns, watched uplifting movies or talked as a family. We had discussions about Joseph Smith's mission and how he was born during the darkest time of the year (December). Joseph Smith was born the day after the "Winter Solstice", the shortest and darkest day of the year. When his birth date dawned (December 23), it marked the beginning of brighter days! A day of new beginnings!

Each year we have a different theme. This year we had friends come over to visit, we had special desserts and one night we retold the story of the Maccabees! What I love about this holiday is having a time to remember that even in our darkest days, when we walk through the valley of the shadow of death, "the tender mercies of the Lord are over all those whom he hath chosen, because of their faith, to make them mighty even unto the power of deliverance."
Some families during this time of the year focused on dedication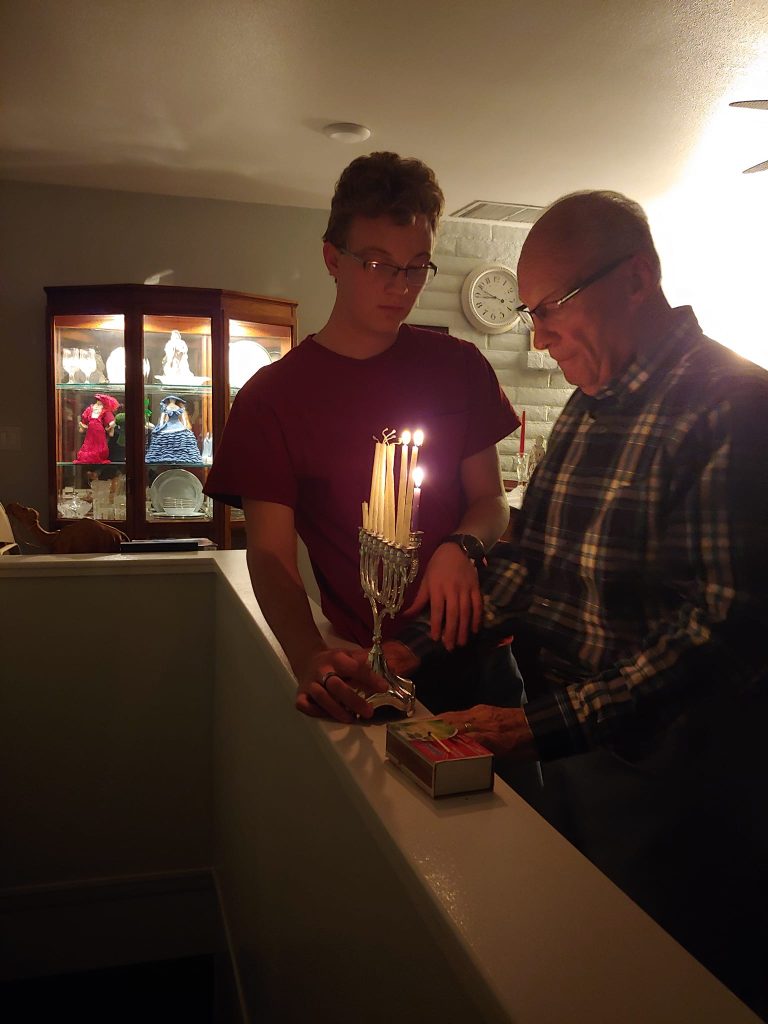 Threesa Cummings from Spring City, Utah shared how they spent the entire week preparing to dedicate their home and family to the purposes of God:
"With thoughts of rededicating our lives, and determined to rid our home of the influences of the world/Babylon, we are approaching this week with nightly discussions based on Doctrine and Covenants 109. That is the Kirtland Temple dedicatory prayer. We are discussing how we can use that to make our home a more holy place. The Hebrew root of Hanukkah is hanuk which means to dedicate and consecrate to the Lord. We as parents have the responsibility to even dedicate our children to the Lord."
Laurel Christensen of Eagle Mountain, Utah shared how her family spent the week learning about their ancestors who were dedicated to Jesus Christ:
"We would end the night reading ancestors' patriarchal blessings so our children could see what God saw, and how he knew each one personally and the kind of Israelites they were."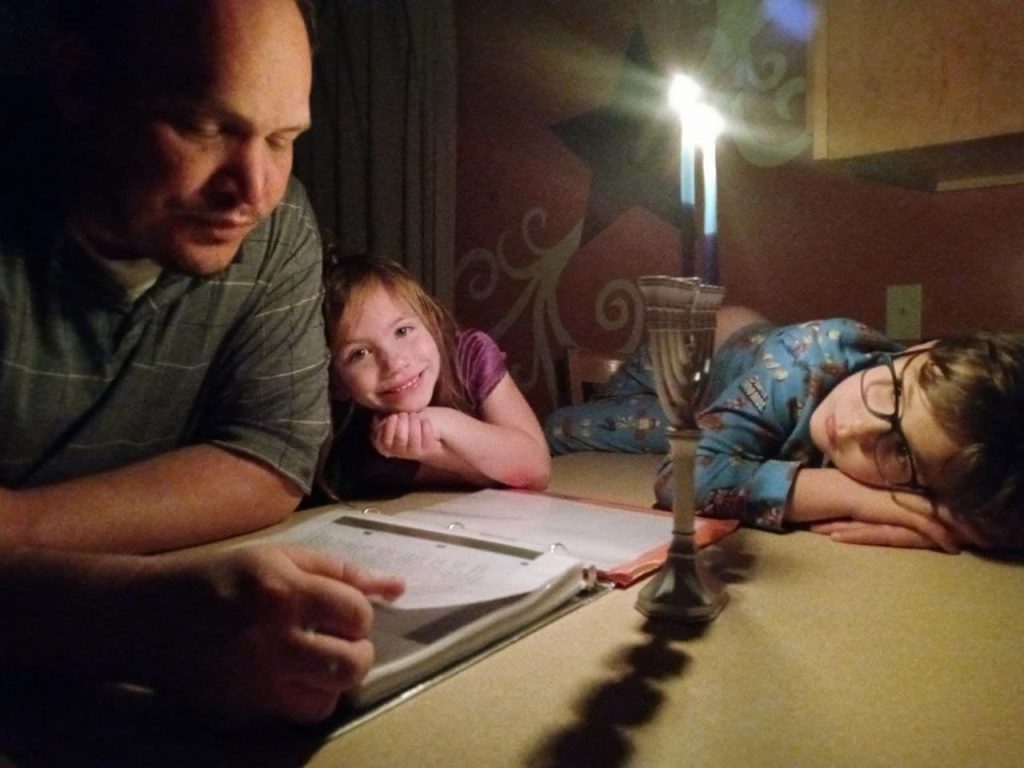 During the night Laurel and her husband, Dayn, would give each child an Israelite challenge for the next day at school, and the children would return and share how they lived up to it, teaching how God's people need strong leaders who will not compromise His truth.
Hanukkah teaches us a pattern
God teaches that when it is the darkest He will send a servant to save his people. He has shown this over and over in scripture. The story of Moses is an example, along with the Maccabees, Jesus Christ to the Nephites, and Joseph Smith for our day. Hanukkah is a time for celebrating miracles—a time to remember that the Lord will deliver those who put their trust in Him.