Louisa Beaman was a plural wife of the Prophet Joseph Smith.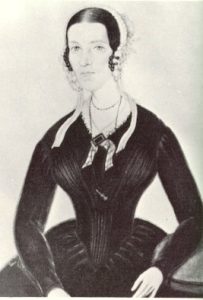 Return to Plural Wives of Joseph Smith
Born: February 7, 1815, Livonia, New York
Died: Utah, 1850
Sealed (Joseph Smith): April 5, 1841

Full Name: Louisa Beaman Smith
Franklin D. Richards (Apostle)
". . . he [Joseph B. Noble] performed the first sealing ceremony in this Dispensation in which he united Sister Louisa Beman to the Prop[h]et Joseph in May—I think the 5th day in 1841 during the evening under an Elm tree in Nauvoo. The Bride disguised in a coat and hat." 1
Joseph B. Noble
"Question: where did they [Joseph and Louisa] sleep together? Answer: Right across the river at my house they slept together." 2
"Elder Noble bore testimony to the purity of character of his sister-in-law, who was a woman of irreproachable morality, who entered into the plural marriage relation on a deep-seated conviction that the doctrine was from God." 3
Pictures and Biographies of Brigham Young and His Wives, James Crockwell
"Sister Louisa asked the Lord in fervent prayer for a testimony concerning the principle. The Lord heard her supplication and granted her request, and after being convinced that the principle had emanated from God, she accepted it, and was married to the Prophet Joseph Smith." 4
Affidavit of Joseph B. Noble
Be it remembered that on the 26th day of June, A. D. 1869, personally appeared before me, James Jack, a notary public in and for said county, Joseph Bates Noble, who was by me sworn in due form of law, and upon his oath saith, that on the fifth day of April, A. D. 1841, at the city of Nauvoo, County of Hancock, State of Illinois, he married or sealed Louisa Beaman to Joseph Smith, President of the Church of Jesus Christ of Latter day Saints, according to the order of celestial marriage revealed to the said Joseph Smith.
Subscribed and sworn to by the said Joseph Bates Noble, the day and year first above written.
Joseph B. Noble.
[Seal.]
James Jack, Notary Public.