"Let the city, Far West, be a holy and consecrated land unto me; and it shall be called most holy, for the ground upon which thou standest is holy." (D&C 115:7)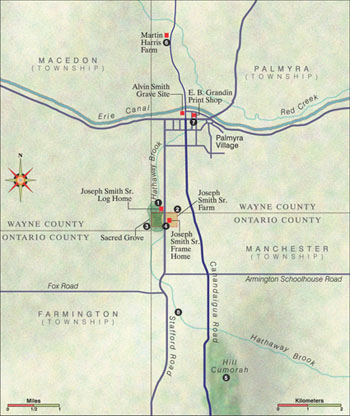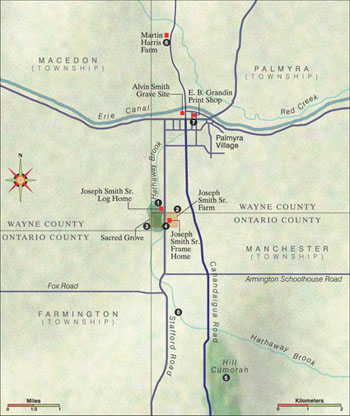 The place called 
I
ndependence, Jackson County, Missouri, [will be] the center place of the kingdom of God on the western hemisphere. A city called Zion or the New Jerusalem would there be built. There also, the foremost temple to the Lord should be erected. From the temple in Zion the law of the Lord would issue, as the word of the Lord would come from Jerusalem. (Joseph Smith, as quoted by John A. Widtsoe, Evidences and Reconciliations, p. 395–citing D. & C. 57:1-3; Isaiah 2:3; Micah 4:2; History of the Church, 1:188) America is a Promised Land – a land of beginnings and returnings. Joseph Smith has added substantially to our knowledge of important historical events that have occured and will occur in the future on this hallowed continent. An innovative project sponsored by the Joseph Smith Foundation is InspiraMaps, where key events are placed on maps, showing the significance, sacredness and holy destiny of this land.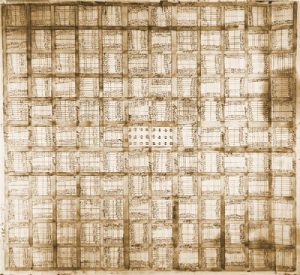 Did you know that 
Far West
 was designated by the Lord in scripture as a holy land, as the place for a future temple to be built? 
Adam-Ondi-Ahman
was revealed as the place where Adam first dwelt after leaving the Garden of Eden. Joseph Smith stated that the place where Noah built the ark was somewhere around North and South Carolina.
Recent archaeological findings and DNA studies
have confirmed the existence of large groups living in the Ohio valley area 2,000 years ago, whose timelines and culture closely follow that of the Book of Mormon peoples. The Joseph Smith Foundation InspiraMaps allows you to see these events placed in their corresponding locations on an interactive map, and learn more about their significance through related 
InspiraWiki
 articles.