Revealed Educational Principles & The Public Schools
by
Jack Monnett
.
---
Chapter 3 – Frontier Education: Money, Teachers, and Books
by: Jack Monnett
School conditions varied from community to community; however, all shared common interest in a broad curriculum that agreed with LDS doctrine.
The Gentile Problem
During the difficult times of their initial solitude in the west, the Saints conversely experienced the freedom that allowed them to practice their religion to a greater degree than they had previously enjoyed. One of the advantages found in sequestering themselves in the Rockies was complete control of school curriculum. Although a full array of material was taught, scriptures were highly visible as readers and regular recitations from them were expected.
Are you going to pay [a gentile school teacher] for his good looks? That is what some of our bishops want to do. If they can get a man, no matter what his moral qualities may be, whose shirtfront is well starched and ironed, they will say—"Bless me, you are a delightful little man! What a smooth shirt you have got, and you have a ring on your finger—you are going to teach our school for us." And along comes a stalwart man, axe in hand, going to chop wood, and if he asks, "Do you want a school teacher?" though he may know five times more than the dandy, he is told, "No, no, we have one engaged." I want to cuff you bishops back and forth until you get your brains turned right side up. 4
By controlling local schools, bishops and concerned parents were able to keep faithful Latter-day Saints in the large majority of school positions. The preponderance of LDS teachers, much as the use of scriptures in the classroom had been, was also abrasive and created further antagonism between Mormons and nonMormons. Justifying the ratio of Mormon teachers, President John Taylor—who simultaneously acted as church president and the Territorial Superintendent of District Schools—explained that "where nine-tenths of the children belong to one party, that at least a prorata of the teachers employed should belong to or be in harmony with that party."
5
That made sense to him and to other Latter-day Saints, but gained momentum as a popular school issue against perceived Mormon control.
8
Taxes and School Funding
School funding was a major issue for Latter-day Saint leader-ship. In 1851, under the direction of a Latter-day Saint legislature, a school act was approved that defined proposed funding. The prophets and general authorities supported the act and frequently referred to it as a guide. The law was straight forward and generally understood: local community taxes were levied for school buildings and student tuition payments (with minimal tax support as needed) covered the costs of instruction, building maintenance, and miscellaneous teaching supplies. A vital ingredient of this act, the area of most dissention was its reliance upon student tuitions to pay teachers' salaries. Although sometimes referred to as "free schools," early Utah schools did not measure up to our current definition of "free." Answering the non-Mormon challenge that claimed the schools were partisan, President John Taylor, in his official school capacity, said that district schools were "open and free for all to attend."
9
In other words, they were public because anyone could attend, but those in attendance were expected to pay tuition to defray instruction and maintenance costs. As much as Utah was chided for its funding naiveté, its approach to school support was hardly unique—New England had successfully financed its schools in the same way for a hundred years! New England aside, because the national trend was toward public taxation to cover all educational costs, Utah schools were severely criticized by nonMormons as well as by the Latter-day Saints. The momentum for free schools (schools completely supported by taxes) was alarming to church leaders. Reviewing the western territories, the United States Commis-sioner of Education reported that in 1873, Montana received 95% of its educational funding from taxes; Arizona 84%; Wyoming 71%; Idaho 61%; and California 56%. Although showing a trend toward higher taxes for education, Utah registered only 10% of its costs met by taxation. In step with other territories, Utah's nonMormon governors also encouraged public support for education. Governor Alfred Cumming petitioned the legislature for free schools.
10
Acting Governor James Doty delivered the same message to the 1863 legislature,
11
and a year later Governor Charles Durkee told lawmakers that the "territory should be taxed to defray all expenses of the education of its children."
12
Taxes for schools continued to gain national impetus through the time that it became a key issue in the 1880s.
29
By 1872, seventeen petitions with over 3,500 signatures had reached the territorial legislature requesting free schools.
30
Although the requests were ultimately defeated, several school leaders had already decided that tax-supported free schools were preferable to the self-sustaining plan that was advocated by the Prophet. Notable towns pioneering school taxes were Payson, Centerville, American Fork, Hyrum, and some schools in Salt Lake City.
Share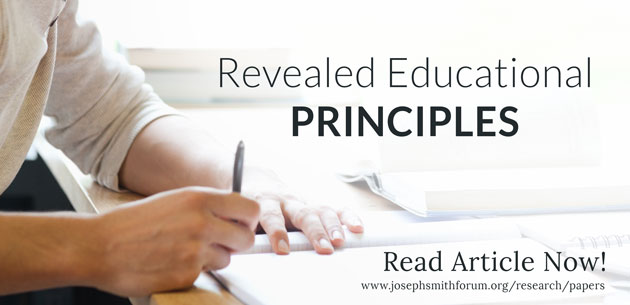 The following is a chapter from the book,