Author Bio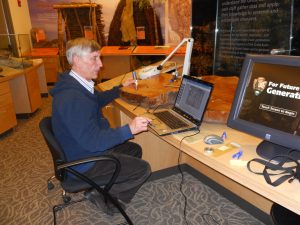 Author – Science and Religion: Reconciling the Conflicts
David M. Barker graduated from Arizona State University in Business, and also enjoyed classes in: Archaeology of Mesoamerica, Astronomy, Biology. Chemistry, Communications. The Talmud, Writing (non-fiction)
Career: Bank Examiner, Consumer Credit Specialist, and C.P.A. (now retired).
After more than 40-years of spare-time study on the subject, his first book was published October 22, 2013. Other publications: articles in the periodicals of the Society for Interdisciplinary Studies, Chronology & Catastrophism Workshop, and Chronology & Catastrophism Review.
He enjoys learning and sharing, and has taught numerous classes and larger groups on:
Conflicts Between Science and Religion
Early Scriptural Texts
Gospel Subjects
Avoiding Frauds, Scams, and other Financial Problems
Debt: Get out and Stay Out
Money Talks: If You Aren't Careful, It Just Says "Goodby"
Personal Management Merit Badge (Boy Scouts of America)
He welcomes comments and requests: ddbarker@comcast.net.  Visit www.DavidMcKayBarker.com to learn more!

---
Author Papers
[catlist id=99 numberposts=-1]