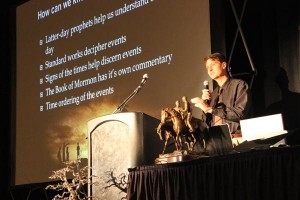 Associated Locations:
Church Office Building, Salt Lake City, Utah
THE CHURCH OF JESUS CHRIST OF LATTER-DAY SAINTS
OFFICE OF THE FIRST PRESIDENCY
47 EAST SOUTH TEMPLE STHEET. SALT LAKE CITY. UTAH 84150-1000
February 11, 1999
To: Members of the Church Throughout the World (To Be Read in Sacrament Meeting and Delivered by Home Teachers) Dear Brothers and Sisters: All about us we see evidence of the corrosive elements targeted to injure our youth. We compliment most warmly those of our young people who choose to follow the way of the Lord and the program of the Church. We are pleased to note that faith is increasing among our youth, for which we are deeply grateful. Unfortunately, there are some who fall into the adversary's net and drift into inactivity and trouble. We are deeply concerned with these.