A Nephite Christmas carol, commemorating the events described in 3 Nephi 1 and Helaman 14
Carol of the Other Sheep (Nephi's Testament)
Lyrics: Mormon, James F. Stoddard (3 Nephi 1, Helaman 14)
Music: "Huron Carol" (or "Twas in the Moon of Wintertime") See original carol tune here.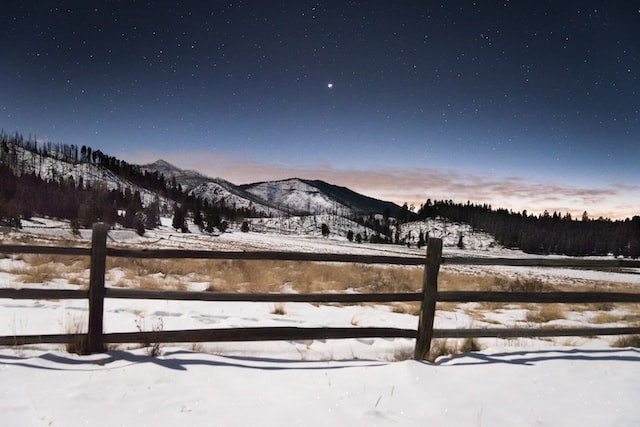 For there were some who said,
"The time was past, our faith was vain."
My people's joy and faith were tried,
some sorrowful for fear.
Yet steadfastly watched for that day,
and night, and day, as if no night.
At the going down of sun, His words fulfilled:
For a sign great lights in heav'n.
A day was set apart to put to death
all true believers.
My heart exceeding sorrowful,
I bowed down to my God.
I cried all day with all my might,
His voice came in behalf my people:
"Lift your head, be of cheer; The time at hand.
On this night, the sign is giv'n."
I come unto My own,
My Word fulfilled from the foundation.
I come to do the will
both of the Father and the Son.
Whoso believeth on the Son,
shall everlasting life receive.
Lamb of God, I am born.
Father for thee, I will glorify Thy Name.
The Father of the Heavens
and the Father of the Earth.
Creator of all things
from the beginning, Son of God.
A new star shall arise,
such an one never hath been seen afore.
Many wonders and signs in heav'n above.
In excelsis gloria!
Lyrics: Mormon, James F. Stoddard (3 Nephi 1, Helaman 14)
Music: "Huron Carol" (or "Twas in the Moon of Wintertime")