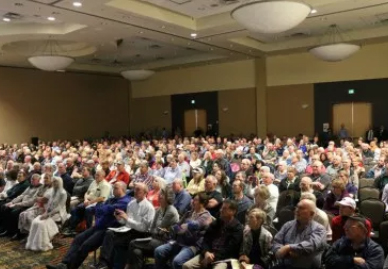 The Joseph Smith Foundation delivered nine presentations to packed audiences at the 21st International FIRM Foundation Expo (April 5th-7th, 2018) in Layton, Utah.
Topics included:
Nephites in Europe
New Zealand & Japan
The Last Days & Isaiah in Joseph Smith's Patriarchal Blessings
Isaiah's Latter-day Servant
Joseph Smith and the translation of the Book of Mormon
Joseph Smith's seer stone
Faith crisis questions including polygamy, polyandry & differing accounts of the First Vision
The Parable of the Ten Virgins . . .
. . . and more! Documentaries and presentation videos will be released in the near future on these topics. To learn more, see the documentaries produced by the Joseph Smith Foundation.