Vision in Light of the Restoration
The first four definitions for the word foundation given in the Webster's 1828 Dictionary are:
The basis of an edifice . . . usually a wall of stone which supports the edifice.
The act of fixing the basis.
The basis or ground work, or any thing; that on which any thing stands, and by which it is supported . . . Christ is the foundation of the church.
Behold, I lay in Zion for a foundation, a stone – a precious cornerstone. Is. 28. Other foundation can no man lay than that which is laid, which is Jesus Christ. 1Cor. 3.
Original; rise; as the foundation of the world.
With this understanding Joseph Smith Foundation is an organization focused on supporting and contributing to projects founded in the words of Jesus Christ. Our motto is "Vision in Light of the Restoration". Joseph Smith advanced a literal interpretation of scripture and confirmation of the truths taught in the Bible. Revelation was the rock foundation of all lasting accomplishment. Currently, Joseph Smith Foundation is the umbrella for the following organizational divisions:
Joseph Smith Academy
, a division of
Joseph Smith Foundation
, is an educational resource for families and individuals dedicated to "scholarship founded on revelation". It includes the
store
,
timelines
,
maps
,
audio
,
wiki
,
ebooks
, and
newsletter
.
Joseph Smith Forum
is a scholarly resource for those who have faith in latter-day revelation. Includes
statements
,
documents
,
papers
, and
reference
. You will find the media on this site extremely useful as they answer the most vital questions of our time.
The motto of
ZionVision
is "Instilling a Multi-Generational Vision of Zion". The focus is on working to restore a culture of holiness, refinement and pure Christian living. It includes
ZionTube
,
Movie Review
,
Productions
by the Joseph Smith Foundation,
Maidens with a Mission
, and
LDS 101
.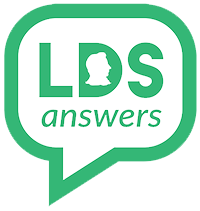 LDS Answers
is dedicated to providing real answers to the tough questions regarding LDS history and doctrine. Members of our coordinating foundation contribute in a variety of topics and disciplines including education, family life, provident living, Church history, doctrine, media, music, art, science and so forth. We connect organizations and individuals, creating a united network of faith. Our blog, podcast, store, newsletter and other services assist in educating the public and promoting the conservative ideology revealed by ancient and latter-day prophets.