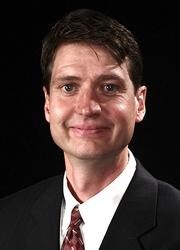 President – Joseph Smith Foundation
James F. Stoddard III is the father of 10 children. He is a direct descendant of
Asael
and
Mary Duty Smith
, the Prophet Joseph Smith's grandparents, and other LDS Church history figures. He is the founder of the Joseph Smith Foundation with its divisions
Joseph Smith Academy
,
Joseph Smith Forum
, Guardians of an Altar, Foundations, ZionVision and
LDS Answers
. He is also the producer of the documentaries:
For Our Day: Covenant on the Land
and the co-producer of the video For Our Day: Divinely Sanctioned Governments.
In 2015, he worked as executive producer in the release of the new doculecture series
The Prophet Joseph: More Than We Know
.  James has worked in private, public, religious, corporate and home education as well as Web development, software engineering, videography and natural health. He is the owner of
IntegriVizion
, a family business specializing in film production, Web development and graphic design. James spends any free moments working on Highland Cathedral Estate, a planned family retreat and learning facilities with perennial gardens and walking trails specializing in experimental farming techniques and four-season food production. He currently serves on the 
Firm Foundation Executive Advisory and Strategic Planning Board
. He also authors many papers and articles on the Web. His research supports the writings and teachings of ancient and latter-day prophets.
Articles
Co-Authored Articles